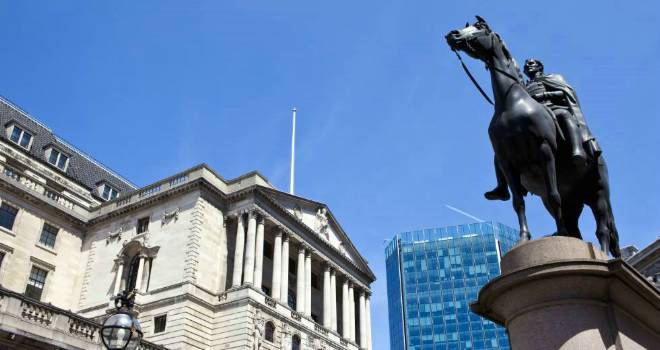 In the minutes of the Monetary Policy Committee meeting released today, the committee admitted that the "actual path Bank Rate would follow over the next few years was uncertain, and would depend on economic circumstances."
The Committee's guidance on the likely pace and extent of interest rate rises has now been described as "an expectation, not a promise."
According to the minutes, there are "a range of views over the most likely future path of Bank Rate, but all members agreed that it was more likely than not that Bank Rate would rise over the three-year forecast period."
During a recent speech at the World Economic Forum in Davos, Carney said that inflation could return to its 2% target within two years.
However, the MPC have admitted that given the persistence of "headwinds weighing on the economy", together with the legacy of the financial crisis, Bank Rate was expected to remain below average historical levels for some time to come.
It added that athough there had been some stabilisation in indicators of inflation expectations, there was still a risk of weak price pressures persisting for longer than would be consistent with bringing inflation back to target within two years.
Additionally, it is probable that the twelve-month inflation rate would briefly turn slightly negative at some point in the coming months. CPI inflation had fallen to zero in February and had stayed there in March. This will necessitate a further letter from the Governor to the Chancellor of the Exchequer. The minutes stated that inflation was likely to turn slightly negative briefly at some point in the coming months and remain low for the rest of the year, probably requiring further letters over that period. The path of inflation thereafter would depend on the way in which wages and prices responded to developments in the real economy.
Against this backdrop, all Committee members agreed that it was appropriate to leave the stance of monetary policy unchanged at this meeting, although two members regarded this month's decision as finely balanced.
Nick Dixon, Investment Director at Aegon UK, commented:
"We could see the outcome of a second general election before we see interest rates rise. Benign inflation, muted wage growth, and political uncertainty has set the MPC's agenda to economic calm. The prospect of rate setters sitting on their hands well into 2016 seems most likely."
Calum Bennie, savings expert at Scottish Friendly, said:
"The interest rate doves are all in the coop together, although two members did feel that the decision was finely balanced on whether there should be a rate rise.
"While the stagnation of the base rate is bad news for savers, the present low inflation due to low fuel costs is something consumers should enjoy while it lasts. However it makes sense to try and use these benign circumstances to put aside money for when this short-term period of deflation is over and interest rates go up – as they undoubtedly will.
"All eyes will be on the UK economy after the May General Election, particularly as any change in Government could have a bearing on interest rate decisions depending on their economic strategy."